Pennsylvania Food Safety Regulations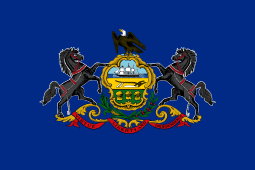 One food manager on staff is required.
Food Manager Certification
Required. New businesses have 90 days to comply with food manager requirement. Certificate of completion needs to be displayed for public view
Food Handler Certification
Strongly suggested. Not mandatory.
Cost
Check with your local health department to identify certified courses and their pricing.
Certification Renewal
Food Manager – 5 years; Food Handler – 5 years.
Approved Courses
Prometric, ServSafe, National Registry of Food Safety Professionals (NRFSP), and 360 Training
Approved Options
Classroom, Online, or Pearson Testing Centers. Please check your local health department for the most up to date information.
Special Notes and Exceptions
Existing businesses have 3 months from loss of compliance to obtain new certification.
Additional Resources
For additional information, visit Pennsylvania Department of Health resources: