New York City Food Safety Regulations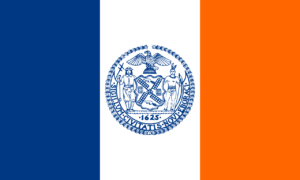 New York City Health Department enforces and regulates permits and licenses required to operate food establishments. Whether you are operating a food cart, food truck, temporary food venue, or restaurant, you must follow the NYC health code. 
The NYC Department of Health and Mental Hygiene oversees public health risks within their population including obesity, heart disease, substance abuse, and pathogen outbreaks. They are one of the largest health agencies in the world with over 6,000 employees.
In order to operate a restaurant or a food service establishment, the establishment needs to require a series of permits. Depending on the arrangement of the establishment, permits may range from a food service establishment permit to a wheelchair friendly decal to indicate your friendliness towards all types of customers. For permit and license renewals, NYC Health Department will mail out renewal notices 90 days before the license/permit expires. In addition, establishments can renew their license/permit online. 
For food handlers, your employer may require you to receive a Food Handler's License in NYC to work in the city. 
NYC Food Establishment Letter Grading System
Since the summer of 2010, the city of New York has implemented a grading system in order to curb foodborne illness and to elevate the overall state of the city's food safety scene. City health inspectors visit restaurants and look for common food safety hazards such as uncleaned surfaces, cross contamination between raw and cooked foods, unsafe storing temperatures, and signs of pests. The higher the number of violations, the lower the letter grade. NYC encourages restaurants to aim for a grade of "A" and all food establishments are required to display their letter grades in a highly visible area to their customers. This is another way to to incentivize restaurants and other food services to maintain a very clean standard so that people are not deterred by questionable food safety grades.
Here are a few things the New York City Health Department suggests food operators keep an eye out for:
Store in safe temperatures–keep cold foods cold and hot foods hot

Keep all surfaces clean

Ensure all food handlers are properly trained in safe food handling

Practice pest prevention and hire professionals to keep pests away

Ensure all plumbing is working properly
Food Service Operators' Information
The New York City Health Department hosts workshops for food service operators throughout the boroughs. As a food establishment operator, these sessions can help you learn how to maintain a high letter grade for your restaurant and ask questions specific to your list of past violations in order to prevent committing the same violations again.
NYC Food Handler's License
NYC Department of Health and Mental Hygiene mandates at least one person in charge at a food establishment to be certified as a Food Protection Manager. Food establishments must have at least one certified Food Protection Manager during business hours. All employees are encouraged to educate themselves on best food handling practices to prevent food borne illnesses. 
Individuals wishing to become certified food protection managers must go through a 15 hour course and pass an examination. While the training course is available in person and online, the certification exam must be taken in person. The course is also offered in multiple languages. Classroom training courses are available in English, Chinese, Korean, and Spanish. Online course is available in English, Chinese, and Spanish. Exams are held at the NYC Health Academy located at 160 W 100th St., 2nd Fl.  New York, NY 10025
For food handlers working at a temporary food service establishment or a non-retail venue, same regulations apply. 
Cost of a Food Handler's License
The cost of obtaining a food protection certificate varies by method: classroom or online. 
A classroom course costs $114 which includes the cost of the exam. Online courses are free to all registrants, but there is a $24 fee to take the certification exam in person. Please note there is a 2.53% processing fee when registrants register online. You can find the NYC food protection course offered by the New York City Department of Health and Mental Hygiene here for free.
In order to pass the certification exam, food handlers must score 70% or higher on the certification exam. Once registrants pass, a Food Protection Certificate will be mailed to registrants in 2 – 6 weeks.
Special Notes and Exceptions
Food handlers working at mobile vendors are subject to special regulations. NYC Health Department requires individuals with mobile food vendor licenses to be certified in food protection. The cost of mobile food vendor projection is $53.
The training course is 8 hours, and registrants must complete a final exam before receiving a certificate. 
Additional Resources
For additional information, visit New York Department of Health resources:
Division of Food Safety & Inspection
Regulations & Permit Requirements