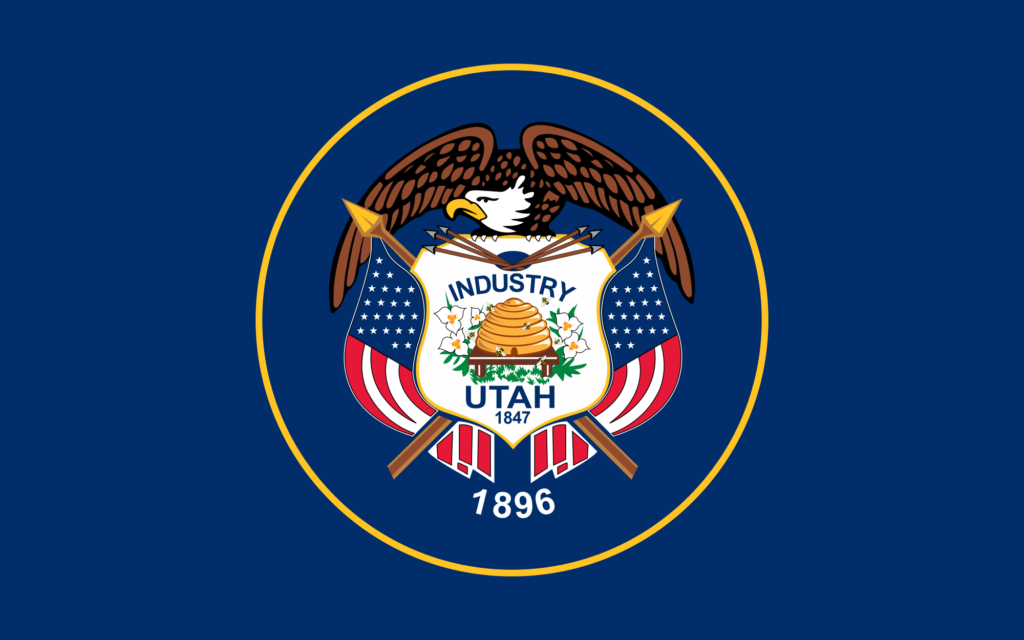 Utah Food Safety Regulations
In the state of Utah, one Food Manager is required and all employees must hold a Utah Food Handler's Permit. The purpose of these requirements is to have a set of uniform rules throughout the state of Utah. Many food-borne illnesses are caused by the mishandling or incorrect storage of foods. For the protection of the public consumers of Utah, state and county-level government must be held accountable for upholding the standards set forth by Utah's Food Code.
Food Safety Regulations aim to protect the citizens of Utah from harmful microbial agents that may be found in food along with offering proper education for the Food Managers and delivery agents. Some of the activities that the regulations deal with are as follows.
Identification of shortcomings and deficiencies in food delivery services along with the agent who performs it

Better research, analysis, and collection of data on diseases that occur due to poor hygiene and sanitation measures

Adequate teaching and education of health professionals along with local vendors

Development and implementation of the state food safety measures and regulations for uplifting the quality of food

Manufacturing partnerships with other food safety organizations and groups for better standards and surveillance required for food safety in the state
Food Manager Certification
Required by at least one manager or supervisor per establishment. The Food Manager does not need to be onsite at all times of operation. In order to become a certified Food Manager, you need to clear a legitimate food certification examination. Some of the approved certifications are listed below.
National Registry Of Food Safety Professionals
Utah State University Food Safety Manager's Certification Course
National Restaurant Association

ANSI-CFP Approved Organizations

360 Training (LearnSServe).com, Inc.

StateFoodSafety

Prometric, Inc.
The duties of a Certified Food Manager include:
Overseeing procedures and processes within the food establishment to ensure compliance with health department food safety guidelines

Perform duties to ensure food safety throughout the food establishment

Adhere to safe food preparation practices and measures along with an analysis of food on a regular basis

Oversee the process of food manufacturing by the food workers and conduct regular checks on the presence of any foodborne illness
Look out for ideal locations where the potential food and chemicals can be stored, also develop proper measures for storage of food and chemicals in non-certified areas

Develop more information regarding the eight major food allergens and initiate measures to eradicate each one of them by using potential alternatives
Utah Food Handler's Permit
Utah Food handlers must obtain a food handler's permit within 30 days of employment and complete food handler training within 14 days of employment. Utah food handlers should apply for a Food Handlers Permit through the State Health Department or the course provider.
Once you have passed a Food Handler Course, you must send your certification to your local county health department as proof of passing the course in order for you to obtain a permit.
With the exception of temporary food events, all food service establishments must have copies of all employees' food worker permits on hand available during inspections for the Health Department to verify. Your Utah food handlers permit can be revoked if you fall into any of the following categories:
A Utah food handler has a transmittable disease and is present at the food establishment

A Utah food handler is present during two or more health inspections that have failed

A Utah food handler is negligent of safe food practices to the extent that it could be a public health risk
All Utah food handler permit courses must have the following criteria included:
Only have information that aligns with the FDA food code

Include information from the Centers for Disease Control for the top five risks associated with foodborne illness

Have at least 75 minutes of online or instructor led training
If you are looking for county specific information, please find detailed information below on county contact information.
Salt Lake County Health Services
Davis County Health Department
Weber County Health Department
Why Do You Need a Food Handler's Permit?
With the Utah Food Handler's permit, potential food vendors can cook and supply food in accordance with the governmental norms. Also, Utah Food Handlers can practice food handling based on hygienic practices and measures as laid down by the state. The role of a Utah Food Handler is almost equivalent to Utah Food Managers. Proper sanitation measures followed by them are the prerequisite for eradicating foodborne diseases. With the Utah Food Handler's Permit, vendors will be informed about the following measures related to hygiene and sanitation.
Knowledge regarding physical, chemical and biological contaminants available in the food and ways to eradicate them

Implementing adequate food safety measures for better production and transportation of food

Useful information and practices to maintain hygienic practices while preparing food

Measures to follow for appropriate food safety on an individual level

Information about when to skip work when attacked by a pathogen which is infective and might contaminate the food

Permissible times as well as temperature requirements to keep the food in a viable, healthy and hygienic condition

Regulations and measures to follow for keeping the workplace clean and contaminant-free
Suspension of Utah Food Handler's Permit
Any local health officer has the right to cancel the Utah food handler's permit if the person possesses any of the mentioned discrepancies.
Utah Food handler suffers from any illness that might lead to contamination of the food during the process of manufacture

A food handler doesn't abide by the norms listed for ensuring the adequate public health and hygienic practices in order to eradicate foodborne diseases

The local inspector observes in two or more visits within two years that the food handler fails to follow the regulations regarding food safety as listed in the Subsection R392-103-6(2).
Cost of a Food Handler's Permit
Utah Food Handler's permit fees should not exceed $15. However, course fees may vary depending on the site or location you choose to use. Many potential institutions or online programs offer attractive training schedule and benefits for the vendors seeking a Utah Food Handler's Permit. With proper guidance and support, a Utah Food Handler Permit seeker can obtain the permit without any issues. The training provides a detailed knowledge of food sanitation and safety practices. Along with this, the program provides detailed information regarding the potential microbial agents, allergens, and contaminants present in food. Food Handlers can also go for the online programs for a better guidance, reliable experience, and a flexible learning session. The course fee varies but is generally lies between $15 to $20.
Certification Renewal
Food Manager – 5 years; Food Handler – 3 years.
In the present scenario, Utah Food Handler's, as well as a Food Manager's certification renewal, is highly essential. With the technological advancements and globalization, more and more contaminants and food allergens are emerging from time to time. In order to maintain the knowledge regarding food safety measures updated, it's highly recommended to get the certification renewed after a certain duration.
Proper information regarding key aspects concerning hygienic food practices and sanitation measures that are constantly updated,

Food hygiene practices are continuously subject to the latest laws, changes, and amendments. In order to stay updated with the same, certification renewal is crucial,

Updated knowledge is essential in the food preparation aspects due to its supply of a wide range of people. Any discrepancy might lead to endemic disease,

As time passes by, often people tend to forget the knowledge gained via prior experiences. For replenishment of the knowledge of hygienic food manufacturing, food certification renewal is a basic requirement.
Approved Courses
The Utah Food Handler Training course must be at least 75 minutes long and food handlers must score at least 75% of questions in order to pass an exam.
A full list of approved online Food Handler courses are shown below. For the approved list of in-person courses, go here. Approved courses provide detailed information about hygiene, sanitation and healthy food manufacturing practices to potential Food Handlers and Managers. General features of all the certified courses available online for potential Food Handler to get permitted are as follows.
Basic idea about food-borne illnesses and measures to eradicate them via hygienic practices

A brief understanding of the bacteria that thrive on food and their eradication techniques

Sanitation and food production measures to instill better hygiene and prevent food-borne diseases from flourishing

Personal hygienic measures, pest control agendas as well as detailed knowledge regarding contamination free procedures

Ways to tackle any emergency related to food borne diseases and steps to provide the necessary first-aid treatment
Approved Options
Classroom, online, or Pearson Testing Centers. Please check your local health department for the most up to date information.
Special Notes and Exceptions
Minimum of 75% on food handler's permit exam to pass.
Additional Resources
For additional information, visit Utah Department of Health resources:
Food Safety & Consumer Protection
Beyond Food Handler's Permit Training
Additional training may be offered by local health departments. Check with local authorities for availability. Below are sample courses that can be offered.
Food Service Sanitation
Food Safety Manager Certification
Food Handler Training Providers
Food Sanitation Links