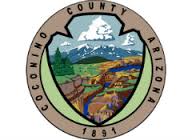 Coconino County Food Handlers Requirements
Coconino county provides online food handler's training and certification program for food handlers. The curriculum includes best practices in storing, preparing, and transporting food in order to prevent food borne illnesses. Workers at food establishments must complete a food handler's online training course. Upon completion, workers can print a certificate of training online. Please note in order to attend the training and receive certification, individuals must provide a valid government ID. Valid forms of ID include:
An Arizona driver license issued after 1996 or an Arizona non-operating identification license

A driver license issued by a state that verifies lawful presence in the United States

A birth certificate or delayed birth certificate issued in any state, territory or possession of the United States

A U.S. certificate of birth abroad

A U.S. passport

A foreign passport with a U.S. visa

An I-94 form with a photograph

A U.S. citizenship and immigration services employment authorization document or refugee travel document

A U.S. certificate of naturalization

A U.S. certificate of citizenship

A tribal certificate of Indian blood

A tribal or bureau of Indian affairs affidavit of birth
Please visit the Coconino County official website for more details. If you'd like to learn more about how to safely prepare food and how to look for signs of foodborne illness, please visit our corresponding pages.