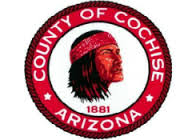 Cochise County Food Handlers Requirements
Cochise county enforces food handling standards in accordance with the Arizona Food Code set by the state legislature. Their food code was mainly adopted from the food code set by the Food and Drug Administration (FDA). Cochise County focuses on food safety in production, preparation, packaging, storage, and distribution of food to consumers. Food establishments such as restaurants, bakeries, food trucks will need to be certified by the Cochise county Environmental Health Division.
Food establishments must have a Person in Charge during times of operation and the Person in Charge must demonstrate knowledge of safe food handling practices. One way of demonstrating knowledge is to pass a Food Handler Certification Exam. Visit our practice test page to test your knowledge!