Oregon Food Safety Regulations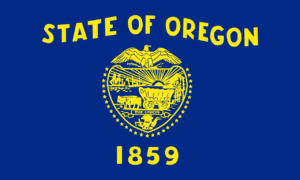 Oregon along with Washington, California, Illinois, Alaska, Florida, and Utah require all employees to pass the Food Handlers Card Test. Given that America spends more than $15 billion on food-borne related issues, Oregon Public Health Division has mandated all food workers must go through food safety training before handling food at restaurants. They must also pass the exam on food safety basics. After passing the exam, workers will receive a Food Handler's Card. Except for temporary events, food service establishments must keep a copy of their employee's food handler cards on site and available for inspection during Health Department visits.
The Oregon Department of Agriculture issues food licenses for food establishments that manufacture and/or serve the following categories of food: retail, bakery, food processing and warehousing, home kitchen processing and baking, meat, eggs, shellfish, dairy, non-alcoholic beverage, animal food, and refrigerated locker. For more information, see Additional Resources section below.
The Oregon Code on Food Handler Training and Certification was created with the intent to create a uniform, statewide standard when it comes to food safety. State and local level accountability and monitoring is critical in protecting the public from food-borne illness outbreaks and other food and personal hygiene risks.
Oregon Food Safety Regulations aim to eradicate foodborne illnesses prevalent across the nation. With better food manufacturing practices and measures, the goal to prevent any foodborne illness can be attained with ease. The Oregon Health Authorities initiate several rules for restaurant owners which ensure safe, hygienic, and appropriate food manufacturing measures. The Oregon Authority's Foodborne Illness Program runs in coordination with local restaurant owners, potential chefs, and those concerned with the development and supply of food. Any technical assistance or knowledge regarding accurate cooking methods can be found using the Oregon Food Handler Card's Guide. Here are several rules laid down by the government to prevent any further foodborne illness.  
      The

FDA Food Code needs to be followed while preparing food in order to prevent it from contamination.

      

Food is packed in a sealed package before cooking or must be packed as soon as it gets cooked much before it reaches a temperature of 55 to 60 degrees.

      

Food is cooked at a particular temperature throughout the process and also for a limited duration of time as stated by the FDA Guidelines.

      

For better information regarding the food safety regulations, visit

FDA Food Code

.
Food Manager Certification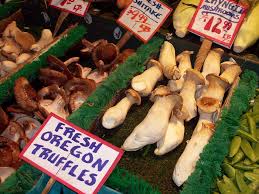 In Oregon, Food Manager Certification is not required, but individuals are encouraged to take the course to expand their knowledge of best food handling practices. In addition, individuals with valid Food Manager Certification are exempt from obtains a Food Handler's Card as it is accepted in lieu of a Food Handler's Card. In addition, a worker with a valid Food Manager Certification can act as the person in charge and comply with the Oregon's Demonstration of Knowledge requirement (OAR 333-150-0000, Chapter 2 in the Oregon Food Sanitation Rules).
The Oregon Food Manager's Certification is created for experienced food managers who keep a check on the food quality and its developments such as restaurant managers, food managers, c-store managers, etc. The Food Managers don't need any pre-qualifications to attain this certification and can earn it with ease. In this certification program, they are taught specific ways to eradicate foodborne illness and deleterious microbial agents that are usually present in food. An assessment is performed first to get an idea about the candidate's knowledge regarding the subject. Once the learner has passed the certification he or she will attain the position of certified food management professional i.e. CFMP. With this acronym, the individual gets the license to practice safe food development techniques anywhere in the premises of Oregon. However, the learner needs to renew the certification after every three to five years.
Benefits Of Oregon Food Manager's Permit
A Food Manager's Certification enables the potential managers to get immense knowledge about the following listed duties:
Perform regular checks to ensure food development practices are in accordance with the guidelines stated by the Oregon Food Safety Authorities.

Throughout the food establishment, ensure adequate duties and responsibilities are conducted to prevent any microbial diseases.

Regular analysis of the prepared food for any contamination agent or foodborne illness agent in the food establishment.
  

Provide the knowledge regarding safe food manufacturing practices to workers for better sustenance and prevention of foodborne illness.

  

Look out for adequate locations for the storage of chemicals and other entities used in preparation of food. Also, ensure hygienic practices across the food establishment.

      

Gain information regarding every microbial agent and allergen that can possibly contaminate the food. Then, find ways to prevent contamination of each one in food stuffs.
List of approved training provider may vary by county. For Brenton County, Clackamas County, Coos County, Deschutes County, Jackson County, and Lane County, ServSafe seminar and exam are required. For Marion County, ServSafe Manager Certification course and exam are required. For Washington County, ServSafe course and exam are required.
In addition, there are several other alternate exams food workers can pass to receive food manager certification. Comprehensive list can be found at Oregon Health Authority site.
Food Handler Card
All food handlers must obtain food handler's card before working at food establishments. They must obtain an Oregon food handler's card within 30 days of starting work. The card is issued by the Oregon Health Authority. Initial card is valid for 3 years and must be renewed after 3 years.
In addition, Food Handler's Card obtained in any of Oregon counties is accepted through the state. However, cards obtained in other states are not valid in Oregon. Food workers with non-Oregon food handler's permit must pass and attain Oregon's card.
An Oregon Food Handler's Card allows Food Handlers in Oregon to practice food manufacturing and development processes with accurate measures and hygienic practices. With the Food Handler's Card, Oregon Food Handlers are legally certified to perform food development services without any obligations from the state government. Every Oregon Food Handler has to perform duties similar to their couterpart Food Managers. Hence, in order to prevent any foodborne-illness from flourishing, Food Handlers can take adequate precautionary measures. Also the Oregon Food Handler's Card enables accurate knowledge regarding food borne illness prevention in the Food Handler's mind as stated below.
      

Information about various contaminating agents at the physical, chemical, and social levels along with methods to get rid of them effectively.

      

Top-notch food safety measures right from the initiation of food preparation to completion of the food manufacturing process.

      

Right ways to perform cooking in an safe manner such that the result is both contamination free as well as delicious.

      

Relevant practices that the Oregon Food Handlers can perform at their own levels i.e. individual.

      

Knowledge about infectious diseases and how any human infection can contaminate the food as well. Also, information  about avoiding work when infected by a pathogen.
A Food Handler's Card costs $10. If you have misplaced or lost your card, you must contact the local Oregon Public Health office where you took the test or contact the online class provider. Reissuing the card through the local Oregon Public Health office costs $5 per card.
Why The Food Safety Training Is Important?
With the prevalence of foodborne illness, it has become mandatory to get an Oregon Food Handler's Card. With the proper training, the food handlers can get educated about the measures for food protection  as listed below.
      

For better public health facilities, food safety is highly crucial and this can be implemented only after the food manufacturers or Food Handlers are well-educated.

      

Although not mandatory in Oregon, some states have made the Food Handler's Card compulsory by law if the learners wish to practice food manufacturing.

      

Well-educated and skillful Food Handlers are an asset to the food industry due to their precise food manufacturing practices and proper hygiene maintenance.

      

With the training, comes the skills to prevent any microbe from flourishing or attacking the foodstuff, this in turn prevents any food-borne illness in future.
Oregon Health Authority Food Safety Self-Training Manual
Oregon provides a resource for its resident food handlers if you want something to keep your safe food handling knowledge up to date. The book is meant to help people study up on what to do around specific instances including maintaining a compliant restroom for customers and knowing what temperatures are safe for cold and hot food storage. The manual is also translated to Spanish, Vietnamese, Chinese, Russian, and Korean in addition to English.
The Food Safety Manual provides adequate knowledge regarding prevention of foodborne illness not just to the Oregon Food Handlers but also to all other citizens. Information provided in the manual helps every person get an idea about hygienic food manufacturing practices. Not just in food development, but also other methods to prevent any microbial agent from attacking your foodstuff is present in the book.
We'd also recommend our e-book to study up for the certification exam!
Certification Renewal
Food Manager must be renewed after 5 years. Food Handler must be renewed after 3 years.
Oregon Food Handler County Requirements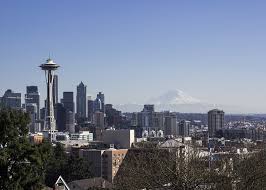 All food service workers are responsible in ensuring their food handlers card is valid in Oregon.
While Oregon Public Health Division does not administer food safety training course and exam directly, they do have a list of approved training. Food Handlers training can be done through two methods – Online and In-person. For online certification, list of approved training provider may vary by county. Each county has the authority to establish food safety regulations. Furthermore, each county works with different third party vendors to provide training courses and administer certification exams. Food workers are highly encouraged to receive proper training about safe food handling practices even if they work in a county that does not require a worker to obtain a permit. Knowing how to safely handle food is essential in preventing foodborne illness or outbreaks which can cause financial constraint as well as public relations nightmares as demonstrated by Chipotle's widespread outbreak and aftermath.
Orgeon Counties
For Baker County, Benton County, Clackamas County, Clatsop County, Columbia County, Coos County, Crook County, Curry County, Deschutes County, Douglas County, Gilliam County, Grant County, Harney County, Hood River County, Jackson County, Jefferson County, Josephine County, Klamath County, Lane County, Lincoln County, Linn County, Malheur County, Morrow County, Multnomah County, Oregon Restaurant and Lodging Association Polk County, Sherman County, Tillamook County, Umatilla County, Union County, Wasco County, Washington County, Yamhill County, you must receive training from www.orfoodhandlers.com For Marion County, you must receive training from either www.orfoodhandlers.com or www.abcfoodhandlers.com.
If you are looking for county specific information, please find detailed information below on county contact information.
Baker County Health & Food Services
Clackamas County Health Department
If you wish to get on-site training and certification, you can contact Bob Anderson at 541-466-3419.
In the recent years, several unapproved online courses have appeared. The following online providers are NOT approved by the state:
Oregonfoodhandlers

Statefoodsafety – State Food Safety

Foodsafetyinstituteofamerica

Learn2serve.com

Oregonfoodhandlercoursesonline

Safewayclasses

360training
Special Notes and Exceptions
Valid food manager certifications are accepted as substitution for food handlers card.
Additional Resources
For additional information, visit Oregon Department of Health resources:
Oregon Department of Agriculture