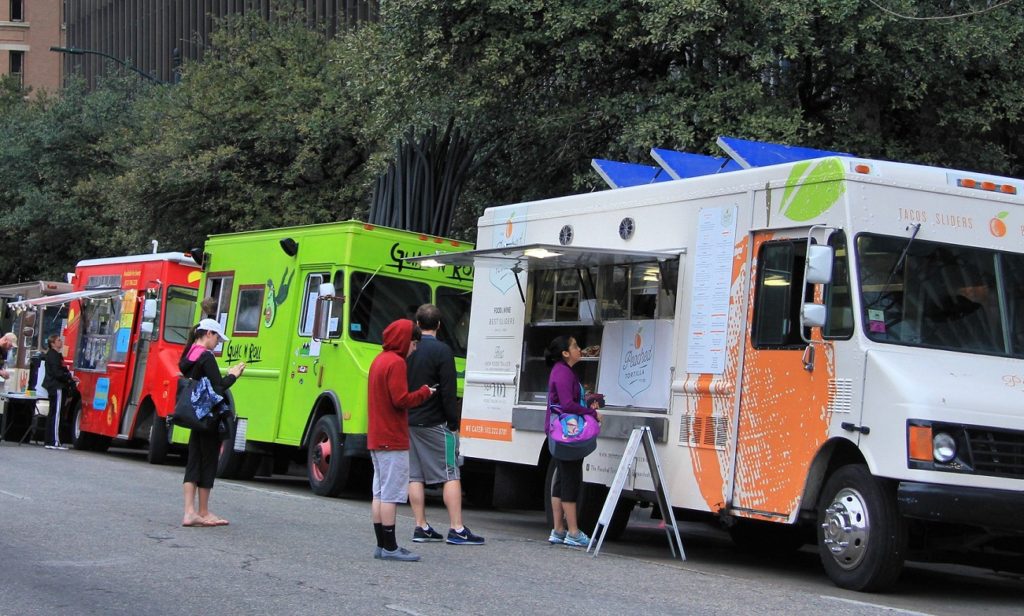 Food trucks have been exploding with popularity in the United States the past decade or so. It provides food establishments another option for reaching locations they don't have brick and mortar stores and access to more customers. However, the introduction of a new food establishment type has many local governments confused as to how to classify them. In Utah, food trucks need to spend money on multiple permits, licenses, and numerous other types of paperwork that add up to a lot of administration costs. 
In order to advocate for broader regulations more specific to food trucks, the Libertas Institute of Utah and the Food Truck League are working together for the Rally for Food Truck Freedom. Currently, every city or county has their own regulations regarding food trucks. Some areas put food trucks in the same category as caterers or consumer retail stores whereas other counties altogether ban food trucks. This makes small business owners' operations a lot more difficult as there is a lot of red tape to get through just to run their business. Additionally, food truck owners believe some local governments show biases for existing businesses by implementing regulations that don't allow food trucks within a certain proximity to brick and mortar food establishments.
The Food Truck Freedom initiative hopes to streamline the administrative process for food trucks but also avoid additional legislation that might further tie the hands of food truck owners. Many counties would find it easiest to group food trucks together with caterers but a food manager who works with Salt Lake County Health Department believes that the two are difficult to compare. Food trucks cook food on the spot during all operating hours whereas caterers typically precook food at a centralized location and distribute it to various venues. A permit that covers multiple types of food businesses sounds good in theory but would pose issues when violations come in play because they were not specific to a certain food service type. City officials struggle with finding a balance between letting food truck businesses flourish with proper permits without hurting business owners who have already invested in brick and mortar stores.
Another problem that arises is the specific food safety regulations needed to run a trusted, safe food truck for the public. Without the proper research into what food trucks are doing to operate, city officials won't know what type of rules to put in place. For example, the type of storage on a food truck may be much more limited compared to a traditional restaurant and they may not be as stringent on testing internal temperatures of food. Also, food trucks may require a different set of food handler's regulations if an operation has a number of trucks running in multiple cities. Perhaps with the limitation of not having a full kitchen on the move, there may need to be stricter requirements for food handlers.
For information on Utah's Food Code, please visit our Utah Food Handlers requirements page.