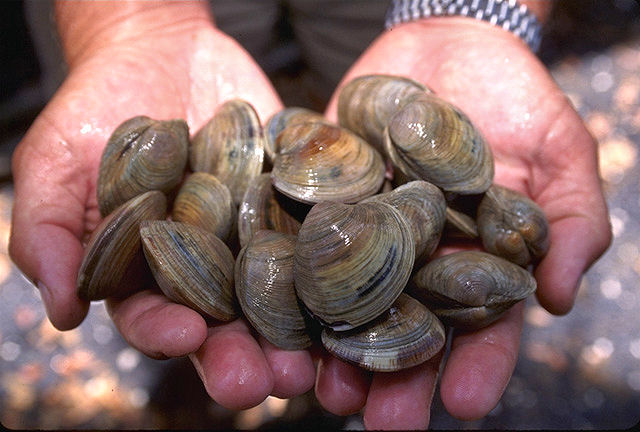 Due to higher water temperatures at the turn of the season into Autumn, levels of domoic acid, a toxin produced by marine algae, are above safe consumption levels on the Oregon Coast. The Oregon Fish and Wildlife has announced closures for razor clam and mussel harvesting from Columbia river to the border of California and they will continue testing for unsafe domoic acid levels at various locations near the ocean. Washington state Fish and Wildlife department have also implemented delays in the season to open due to the same concerns.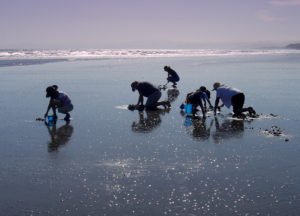 Consuming shellfish that are susceptible to high levels of toxins can result in food-borne illnesses and sometimes even death. The threshold for safe levels of domoic acid consumption cannot exceed 20 parts per million (PPM) and in some areas of Oregon, the tests have found 5 times the safe amount at 110 parts per million.
The shellfish season last year was affected as well and the toxins have not only slowed down the seafood industry but has negatively impacted wildlife as well. There have been deaths in many ocean mammals and birds as consumption of shellfish contaminated by the toxin affects animals such as sea lions and sea otters. The results of such contamination are lethargy, seizures, disorientation, and if bio-toxin levels reach a high enough amount in the brain, it will lead to death.
Both the Oregon and Washington state organizations that are responsible for testing the domoic acid levels are continuing their collection of shellfish samples in hopes to reopen beaches and creeks for fishing by mid October. It is important for local restaurants who serve these items to know about where their food comes from and if there are risks to customers' health. Additionally, food workers and food managers must be aware as it may endanger their own health. Safe food handling requires more than the knowledge of day to day but also the ever-changing environment that affects what makes food safe.
For more information or access to the Oregon Food Code, please visit our Oregon food safety requirements page.
For more information or access to the Washington Food Code, please visit our Washington food safety requirements page.