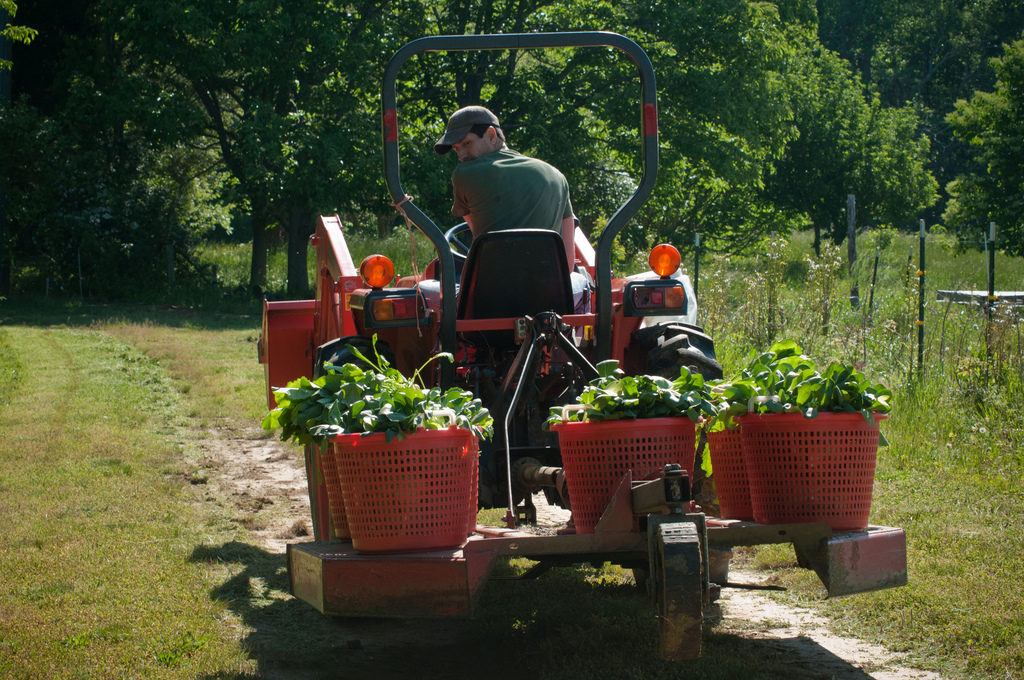 Farmers in the state of California have begun taking defensive action in preparation for what's to come under Trump's presidency. During president-elect Trump's campaign, he vowed to deport as many as 11 million Mexican illegal immigrants from the United States. Agriculturally heavy states such as California, Texas, and Florida feel a bit of pressure when hearing these threats to much of their labor force. 
Immigration, legal or not, has slowed from Mexico since the recession in 2008 and farmers have been struggling to find enough people to fill the labor requirements. As many as 85% of farmers' total workforce in California is filled by illegal Mexican immigrants because it is tough to find people willing to do the hard work. Farmers are reassuring their workers that they are doing their part in protecting them from being deported and they are contacting state representatives to urge them to educate the federal government about the enormity of the agricultural industry and just how much labor is needed to uphold it.
Parents who are illegally residing and working in the United States but have children who are born here are worried that their families will be torn apart and they fear that their daily lives will be threatened by identification checkpoints. In addition to agriculture, other industries that are heavily supported by illegal immigrant labor forces include food service, health care, and construction. The main concern of business owners who lean on Mexican labor is that they will be driven out either by fear or forcefully by Trump's initiatives. In order to prepare for the worst, some farmers have begun investing more into harvesting machinery which will alleviate the need for as much manual labor.
A Trump campaign adviser has reassured growers that they need not be wary of Trump's statements. He believes Trump is really targeting illegal immigrants with criminal histories and that's about it. However, even if the president-elect's intentions are less threatening to hardworking laborers than they sound, the fear that has swept through many families is real.
For more information on California's Agricultural and Food Safety Laws, please visit our  California Food Handlers Requirements page.
For more information on Texas' Agricultural and Food Safety Laws, please visit our Texas Food Handlers Requirements page.