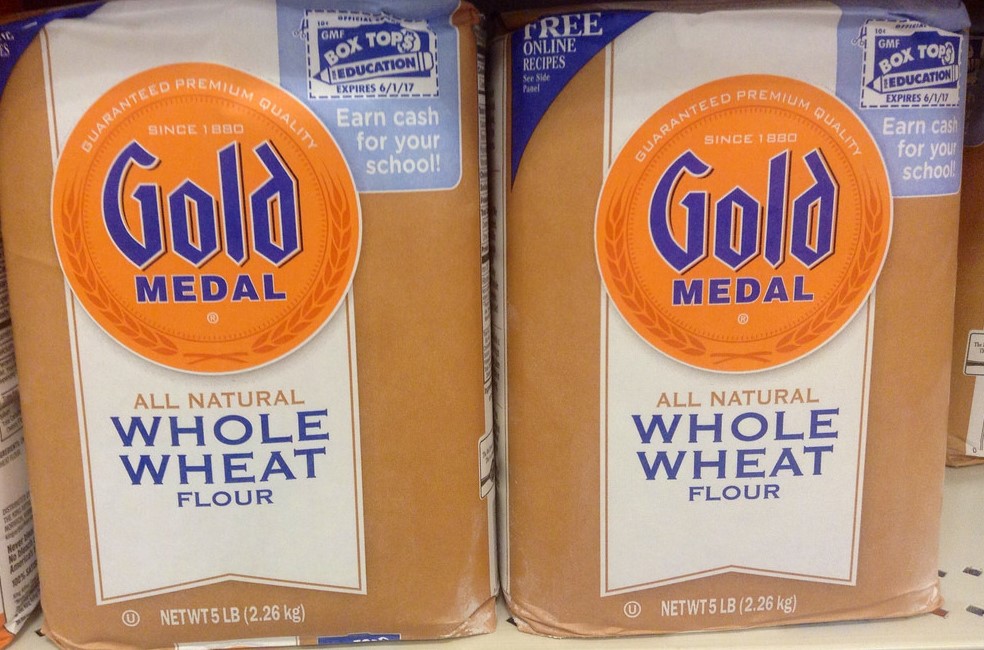 An outbreak of E. Coli has been traced back to General Mills flour. The investigation conducted by the CDC and FDA has concluded but illnesses are expected to continue in the near future as E. Coli symptoms may not show up immediately. Sixty-three people have confirmed infections from the toxin strain that has caused the food-borne illness outbreak. Samples of flour were retrieved from the homes of confirmed cases of E. Coli from Arizona, Colorado, and Oklahoma. After the initial recall of flour with a specific strain of bacteria, it was found during one of the samplings that a similar genetic strain was also causing the outbreak. Due to this new finding, the recall was expanded later into the summer of 2016 to more products manufactured on different dates.
General Mills is concerned that some consumers still have bags of flour left in their homes so they strongly suggest that anyone who has purchased varieties of their Gold Medal Flour, Gold Medal Wondra Flour, and Signature Kitchens Flour to visit their Advice to Consumers page. It is also important for consumers to remember that consuming raw or under-cooked flour poses the risk of exposing yourself to these toxins and bacteria. Make sure you fully cook your baked goods and food to prevent food-borne illnesses. 
For consumers who still have the contaminated products in their homes should dispose of them completely or return them to the place of purchase. Although no deaths were linked to this case, seventeen people were hospitalized and one person's illness developed into kidney failure. The ages of the sixty-three affected individuals ranged from one year old to ninety-five. 
It's important for food service establishments and their food handlers to be consistently wary of national or local level food recalls. No business owner wants to be the one known to have been the center of a food-borne illness outbreak. Make sure that food managers and food workers know of sell by dates and shipment labels that correspond to recalled products. 
For more information on food codes and specific state regulations, visit our State Regulations page.
See the Arizona food code and more at our Arizona Food Handlers page.