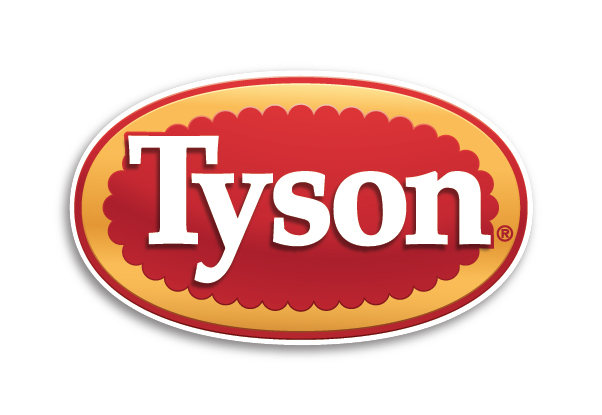 The Food Safety and Inspection Service has announced a recall from Tyson's Foods Inc., on over 130,000 pounds of precooked chicken nuggets that may have been contaminated by pieces of hard plastic. The "Panko Chicken Nuggets" were manufactured on July 18, 2016 and include 5 and 20 pound bags from case codes 2006SDL03 and 2006SDL33. The products subject to recall have "EST. 13556" printed next to the "Best If Used By" date on the back of the package. Pictures of the recalled product labels are below.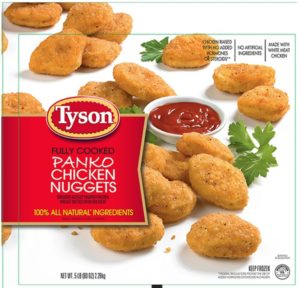 These bags of chicken nuggets were shipped nationwide mainly to wholesale chains such as Costco. If you have purchased this product with the made by date and labels described above, you should discard what is remaining or bring it back to the place it was purchased. This contamination was brought to light when Tyson's received customer calls of complaints that there were non-chicken materials found in the nuggets. Tyson's suspects that the plastic is from a rod that is a part of the manufacturing machinery. These pieces of plastic are white in color and are around 21mm in length and 6.5mm in diameter. Although the plastic has not been reported to have caused any illness due to consumption, it is considered a choking hazard and consumers are urged to dispose of the chicken. Tyson's factories do have metal detection systems in place to prevent physical contamination of their food products but the metal detector was unable to find plastic.
If you would like to see the full list of retailers that have been affected/carried this batch of product, please visit the full list released by the U.S. Department of Agriculture Food Safety and Inspection Service.
For more information on some of the affected states' food codes and guidelines on food handling safety and food handler requirements, please visit our pages below:
California Food Handler Requirements
Arizona Food Handler Requirements