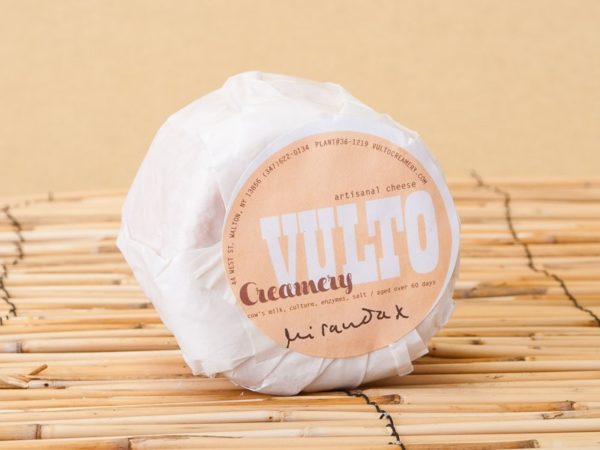 Unpasteurized milk products are the culprit of a Listeria outbreak that left two people dead. The eight affected patients were all hospitalized and became ill between September 1st, 2016 and March 13, 2017. The eldest individual was 89 years old and the youngest was a newborn. The states with infected individuals include Connecticut, Florida, New York, and Vermont.
Soft cheeses that carried the Listeria was from Vulto Creamery in Walton, New York. The Connecticut Department of Public Health collected samples of cheese from one of the deceased persons home and found the same strain of listeriosis monocytogenes that was found in leftover cheese from another affected family. It was found to be Ouleout cheese.
The New York Division of Milk Control and Dairy Services tested three whole wheels of Ouleout cheese and also found the same strain of listeriosis monocytogenes. Once the company learned of the news, they asked customers to return the cheese on March 3rd, 2017 and four days later recalled three other cheeses: Miranda, Heinennellie, and Willowemoc. Another five days later, they expanded the cheese recall to all of their related products in retail stores. 
Inspectors from the Food and Drug Administration visited the Vulto Creamery factory and discovered some inadequate food handling and food safely practices including poor personnel hygiene, incidences of mold, and broken machinery.
Raw milk and raw cheeses are known to be more likely to carry Listeria and other pathogens. Therefore, at risk groups such as the elderly, young children, and pregnant women are urged to avoid these foods. If you or anyone you know has consumed these Vulto cheese products recently, keep a close watch for signs of stomach discomfort, diarrhea, and muscle aches. More comprehensive symptoms of listeria and other foodborne illnesses can be found at our Listeria Information Page. If you have any questions for the company, you can reach them through the Vulto customer hotline at 607-222-3995. To find out more about other foodborne illnesses, please visit our Food Poisoning page.
For more information on food handling safety in New York and other states, please visit our New York Food Handlers Requirements page.